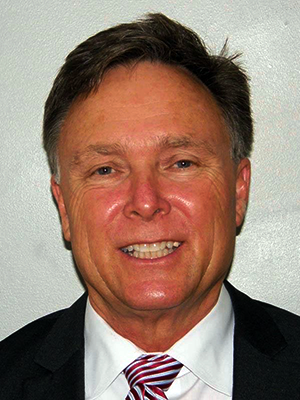 Wade Collins
Director of Operations, Fire Safe
Over 30 years experience in emergency response.
Maintains a passion for HAZMAT & industrial safety.
Wade Collins provides overall direction and operational oversight for Fire Safe. Collins has an extensive background in emergency response and safety training with over 30 years of dedicated public service. He draws on a wealth of safety experience from the Virginia Department of Emergency Management (VDEM), the Virginia State Corporation Commission (Utility and Safety Division), Virginia Department of Environmental Quality, the Danville Fire Department, and the U.S. Navy.
At VDEM Collins served 10 years in the field as a Regional Hazardous Materials Officer. He responded to hundreds of emergency chemical incidents and provided training for local, state, and federal partners. He was promoted to Technological Hazards Deputy Director in 2009 and managed the eight state Hazardous Materials Officers and 13 Regional Hazardous Materials Response teams. He represented the program on several local, state, and national committees and served as the State On-Scene Coordinator for major incidents.
In 2015 Collins was promoted to Special Operations Chief for VDEM where he oversaw all of the specialized, critical state emergency response teams. These teams included the HAZMAT Response Program (seven officers and 13 regional teams); Technical Rescue teams (seven regional teams); USAR Teams (two federal teams); Search and Rescue Teams (29 volunteer units); Incident Management Teams (three regional teams); and the radio caches (five regional radio support teams).
Collins is a certified emergency manager (FEMA Professional Development Series, L0101 Emergency Manager Basic Academy) and safety instructor (Virginia Department of Emergency Management, Virginia Depart of Fire Programs, American Safety and Health Institute (ASHI)). He is certified as a Rail Tank Car Specialist, Highway Tank Car Specialist, Hazardous Materials Specialist, Clandestine Lab Response Team (DEA), Hazardous/Toxic Waste Compliance Manager, Shoreline Cleanup Assessment Techniques (NOAA), and several other highly technical certifications. He has degrees from Northern VA Community College (Fire Science) and Averett University (Business Administration).
Collins is highly effective as an instructor. He began serving as a safety instructor early in his career. He understands the successful engagement of any audience at any skill level accelerates participant training. He has taught or continues to teach the following courses: Emergency Medical Responder (ASHI); Basic First Aid (ASHI); CPR/AED (ASHI); General Safety Awareness; General Industrial Safety; HAZMAT Awareness; HAZMAT Operations; HAZMAT Technician; Advanced Tactical Control; Hazardous Materials Specialist; HAZWOPER; Terrorism Awareness; Explosives Awareness; Crisis Leadership and Decision Making for Hazardous Materials Incidents (FEMA); and Whole Community Engagement (FEMA).
Collins serves as the President of the Virginia Association of Hazardous Materials Response Specialists. This is a trade group supporting all Virginia fire and emergency service agencies with access to high quality training, legislative support in the Virginia House and Senate, and for advancing Virginia's fire and emergency services overall. He is a member of the National Fire Protection Association and serves on the Hazardous Material technical committee. He has served on the committee since 2009.
Locally, Collins serves as the President of the Board for the Danville Life Saving Crew with a term starting 2021. He is a Life Member for the Mount Hermon Volunteer Fire Department. He is a past member of the board for the Pittsylvania County Fire and Rescue Association.