Specialized Employee Emergency Response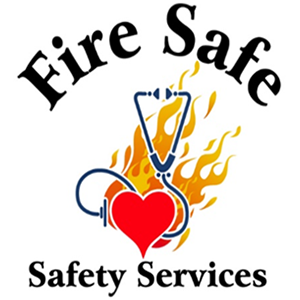 Fire Safe Safety Services (Fire Safe) provides partners site specific safety consulting services for DOT compliance and OSHA compliance. Fire Safe can evaluate your facility or operation to determine weak areas regulators often target, and provide a plan for addressing those areas.
Fire Safe provides corporate training events for all employees. As a 3rd party compliance/reporting firm, Fire Safe travels anywhere in the continental U.S. Fire Safe is a member of Avetta and Compliance Engine.
Regulators look hard at safety issues. A safety compliance evaluation does not involve the regulators, which provides our partners time to address deficiencies before they become actual safety issues or incur regulatory fines.
Facility Response Plan
Most businesses do not have or adequately perform drills that familiarize employees with a Facility Response Plan (FRP). The FRP is a set course of action taken once an emergency occurs at a facility. These emergencies cover individuals, such as a heart attack victim, to full scale fires or explosions. A strong FRP is a multipage document covering every realistic scenario within the workspace.
Employees at all levels who understand a facility's FRP are more likely to protect life and mitigate facility damage. Fire Safe works with our partners to develop FRPs that are facility specific and include involvement from all stakeholders. Fire Safe offers a wide range of customized planning and training services. They include:
FRP Development
Seminars/Workshops
Tabletop Drills 
Facility Drills
Full-Scale Drill
Tabletops, Drills, and Full-Scale Training
FRP development is a process. Once an FRP is developed and employees are trained and understand its purpose, it must be tested and, often, revised until a facility has a strong, well-coordinated emergency response. The FRP is tested by increasing levels of active drills.
A tabletop drill is an intellectual process where general managers and supervisors work through scenarios verbally. Fire Safe helps guide these discussions and ensures regulatory pitfalls are avoided while new solutions are developed.
A facility drill introduces an FRP to all facility employees. The general manager, supervisors, and employees then work through live scenarios within the production space. Fire Safe acts as the scenario leader and provides guidance on conducting a realistic drill. Fire Safe also provides an after-action assessment of the drill for further review and FRP revision.
A Full-Scale exercise takes everything the general manager, supervisors, and employees have learned and tests it against outside emergency agencies. Fire Safe will work with a facility's local emergency response agencies on a critical FRP scenario. A full-scale scenario teaches the local fire department how to respond to your facility in an emergency and how your employees should interact with emergency personnel. Fire Safe makes introductions, coordinates the drill, runs the scenario(s), and provides after action assessment of the drill for review and FRP revision. This final review may include input from local emergency response leaders.
The U.S. Military trains and drills. High school football players train and drill. The safest workspace will have employees trained and drilled for emergency response. This protects against loss of life, facility damage, and loss of production. Most training and drills can be performed within an hour or two.
No FRP covers every emergency 100%. It does provide guidance on how to respond correctly to a facility emergency. Leadership still must make decisions based on the unfolding emergency at hand.
Contact Fire Safe
Fire Safe Safety Services is a provider of instructional safety training and fire equipment services. Fire Safe is an active member of Avetta and Compliance Engine. We answer questions. Please call 434-793-6255 during our regular business hours or connect 24/7 with our Request Service form.