Fire Safe Safety Services (Fire Safe) recognizes COVID-19 coronavirus disease and its associated pandemic. Fire Safe actively follows protocol for reducing the spread of COVID-19 transmission under guidance from health leaders in North Carolina, Virginia, and the national Center for Disease Control (CDC). The safety of Fire Safe's partners and employees is paramount.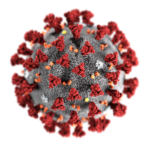 Fire Safe is an essential business training our partner's employees for emergency response and preparedness. Fire Safe is essential for the maintenance, servicing, and certification of various types of emergency equipment and systems.
Mitigating the spread of COVID-19 while providing professional training and equipment services is challenging, but manageable with teamwork. Fire Safe partners, their employees, and our employees are requested to observe the following safety protocols:
Minimize direct physical contact when possible.
Maintain a 6-feet distance.
Wear a face covering to reduce airborne transmission.
Respectfully refrain from shaking hands and other forms of physical contact.
Wash hands frequently with either soap and water or hand sanitizer.
Sanitize and disinfect shared tools, vehicles, and equipment after each use.

Be available for COVID-19 testing when requested.
Fire Safe maintains a plan for both partners and employees if exposure occurs. Affected employees will self isolate for 14 days and must be medically cleared to return to work. Our partner's personnel, who may have been exposed to an exposed Fire Safe employee, will be notified immediately. Fire Safe will work with our partners to contact trace any groups or individuals who may have been exposed. If exposure comes from the partner's personnel, then Fire Safe expects our partners to extend mutual courtesy.
Fire Safe is currently operating on normal business hours for our safety equipment and service business. Our technical training is generally provided live in group settings. This live training is still possible depending on several factors. These factors include the training state's COVID-19 guidelines, the state's status as a 'hot zone,' group size, the size of the meeting space, and the type of training required. Several factors must be coordinated for training to occur. After coordinating with our partner, Fire Safe will develop a safe COVID-19 training schedule.
COVID-19 has added another layer of challenge for business operations. While challenging, we look forward to resumption of normal customer service in the near future. Thank you for your patience and understanding.
Sincerely,
Wade Collins
Director of Operations
Fire Safe Safety Services