Live DOT Employee Certification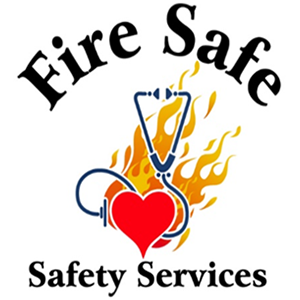 Transportation safety begins by raising material handler awareness and eliminating human error. The Department of Transportation (DOT) maintains focus on safety for all HAZMAT transportation and the people work with HAZMAT materials. Hazardous Materials Regulations (HMR) includes transportation safety training requirements under Title 49 Code of Federal Regulations or 49 CFR. The following standard courses are offered:
Fire Safe Safety Services (Fire Safe) provides DOT HAZMAT training under 49 CFR. Fire Safe provides corporate training events for all employees. As a 3rd party compliance/reporting firm, Fire Safe travels anywhere in the continental U.S. Fire Safe is a member of Avetta and Compliance Engine.

Fire Safe provides in-person HAZMAT training solutions that are both flexible and scalable to meet the specific needs of our partners. Our instructors work with individuals or groups, including large, well-organized multi-week training sessions. Our live, instructor lead formats promotes employee discussion and reinforces a workspace safety culture. In-person group training encourages better subject matter retention. Some certifications require live demonstrations by participants, which are not possible with other instructional methods. DOT prefers live HAZMAT training.
About 49 CFR Regulations
Under 49 CFR, each hazmat employer must train and test their HAZMAT employees, certify their training, and develop and retain employee training records. HAZMAT training includes general awareness/familiarization, function-specific focus, safety focus, security awareness, in-depth security training if required, and driver training for employees transporting hazardous materials.
All Fire Safe DOT HAZMAT certification courses are designed to meet or exceed, state, federal, and DOT guidelines. Multiple training sessions covering different DOT requirements can be scheduled together.
Fire Safe provides custom and standard training courses. Our standard training courses follow:
Contact Fire Safe
Fire Safe Safety Services is a provider of instructional safety training and fire equipment services. Fire Safe is a member of Avetta and Compliance Engine. If you have a question about Fire Safe, please call 434-793-6255 during our regular business hours or connect 24/7 with our Request Service (link) form.