Live Entrant/Attendant Training
1-year certification period.
Required: Written Evaluation, Skill Evaluation.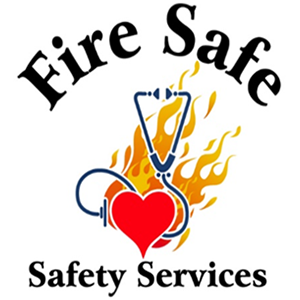 Many industrial facilities contain spaces that restrict the activities of employees working inside them. These permit required confined spaces have limited or restricted means for entry or exit. They are not designed for regular human occupancy. Confined spaces generally include manholes, pipelines, pits, process vessels, silos, storage bins, tanks, and vaults. Permit-required confined space entry especially includes space where a potentially hazardous atmospheres, loose materials, or exposed wires can asphyxiate, electrocute, engulf, or trap a worker.
Employees who enter confined spaces, entrants, are required to receive OSHA confined space safety training. This confined space entry training includes the attendant support team. OSHA 29 CFR 1910.146 defines training requirements.
Fire Safe provides live confined space training for your employees at your designated location. Our team identifies facility hazards, reviews your current procedures, and uncovers deficiencies. A site specific curriculum is developed and provided to your employees with a multimedia lecture. Participants can ask questions about their facility's confined spaces in regards to OSHA regulations. This is a comprehensive confined space training course designed to protect lives and the continuous operation of the facility.
Contact Fire Safe
Fire Safe Safety Services is a provider of instructional safety training and fire equipment services. Fire Safe is an active member of Avetta and Compliance Engine. We answer questions. Please call 434-793-6255 during our regular business hours or connect 24/7 with our Request Service form.