3-year certification period.
Required: Written Evaluation, Skill Evaluation.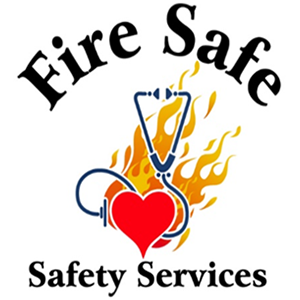 In compliance with 49 CFR 172.704, this course is for individuals who handle, manage, transport, or ship hazardous materials/waste. Hazardous Materials Regulations (HMR) safeguard employees who operate vehicles transporting HAZMAT cargos; load, unload, and handle hazardous materials; label and prepare packaging; prepare HAZMAT materials for shipping; prepare shipping papers; and are responsible for the safety of hazardous materials during shipment. HAZMAT security awareness training is also covered.
Fire Safe provides traditional lectures with a multimedia presentation, Q&A, and hands-on DOT HAZMAT training. An evaluation and immediate feedback is provided to participants. This is an all encompassing 8-hour training program performed on-site. Fire Safe also provides partners with site specific training, which provides employees specific training about Federal regulations directly impacting their operations.
Contact Fire Safe
Fire Safe Safety Services is a provider of instructional safety training and fire equipment services. Fire Safe is an active member of Avetta and Compliance Engine. We answer questions. Please call 434-793-6255 during our regular business hours or connect 24/7 with our Request Service form.