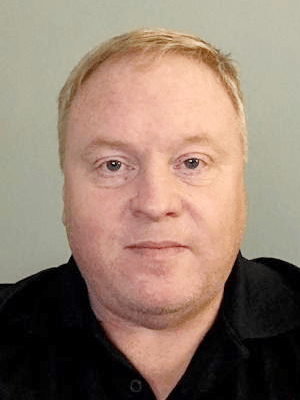 Loren Thompson
Technical Instructor Trainer, Fire Safe
Over 29 years experience in public safety.
Extensive safety instruction experience, SME.
Loren Thompson is a retired Roanoke, Virginia Fire-EMS Department captain with 29 years of dedicated service. Thompson has extensive experience as a fire suppression captain. Additionally, he has served several years as a shift EMS Operations Officer and as a shift team leader for the Virginia Department of Emergency Management's (VDEM) Regional HAZMAT Team. He is a registered paramedic, Virginia and nationally, for more than 22 years and a registered Emergency Medical Technician (EMT) for 29 years.
Thompson is an adjunct instructor for both the Virginia Department of Fire Programs (VDFP) and VDEM. He is a certified Department of Homeland Security (DHS) and Federal Emergency Management Agency (FEMA) instructor. He is an American Safety and Health Institute (ASHI) Level 9 instructor.
Thompson provides access to a range of courses. As an ASHI instructor, he teaches: ASHI Basic First Aid; ASHI Bloodborne Pathogens; ASHI CPR/AED; and ASHI CPR Pro. With VDFP, he is a Fire service Instructor 1 Trainer; Fire Officer 1 and 2 Trainer; and Firefighter 1 and 2 instructor. For VDEM, Thompson instructs HAZMAT Awareness, HAZMAT Operations, HAZMAT Technician, Advanced Tactical Control, and Chemistry of Hazardous Materials.
Thompson has participated in multiple disaster deployments on type 1 and 2 incidents, including COVID-19 response to the Southwestern U.S. As a certified DHS/FEMS instructor, he provides mass casualty training. His instructional courses include: Active Shooter incidents; Biological Awareness – COVID-19; Complex Coordinated Attacks; Emergency Medical Operations; Healthcare Leadership in Mass Casualty Incidents; Hospital Emergency Response Team Operations; Incident Command System (ICS) 300 and 400; Instructor Training Course; and Radiological Emergency Response Operations.
Thompson has earned degrees from Pike's Peak Community College in Fire Science, and the American Military University for Fire Service Management. He is a member of: the Virginia Association of Hazardous Materials Response Specialists; National Registry of Emergency Medical Technicians; International Association of Firefighters; and the Virginia Professional Firefighters Association.
In 2014, Thompson was recognized by the Higgins & Langley Memorial Awards as a member of the Roanoke Fire-EMS Swift Water Rescue Team. His team, along with the City of Salem Swift Water Rescue Team, were recognized with a Swiftwater Rescue Incident Award for rescuing more than 50 people, 21 who were children in a daycare center, during unprecedented flash flooding on July 3, 2013 and July 10, 2013. As floodwaters rose quickly, swiftwater rescue teams responded to multiple, simultaneous rescue missions. Additional rescues included a badly injured motorist, a bedridden hospice patient, and other groups of individuals trapped in vehicles and buildings.
Thompson is a life member of Dunlap Fire and Rescue in Alleghany County, Virginia.