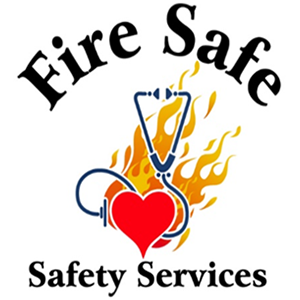 Fire Safe Safety Services (Fire Safe) provides technical training and safety equipment support for business. Fire Safe always seeks employees who are highly experienced, professional, and technically proficient. Fire Safe offers a wide range of service and training services that may interest your employment.
Competitive Pay & Growth Opportunities
Fire Safe is a growth oriented company with opportunities for advancement. We reward initiative and support professional development. We offer the following employee benefits:
Medical/Dental/Vision
Vacation and Sick Time Accrual
Paths for Advancement
Company Holidays
Employee Recognition Program
Contact
If you are interested in Fire Safe Safety Services employment, please submit your resume and a cover letter detailing why you're a good fit for our company. We accept unsolicited resumes. All submissions are accepted by mail or email:
Wade Collins
Director of Operations
479 Piney Forest Road
Danville, VA 24540
Wade Collins
firesafe1@chhcgroup.com
Fire Safe Safety Services is an equal opportunity employer.
Current Openings
There are no current openings at Fire Safe.