Ensuring Workplace Safety
Group training on areas critical to incipient fire response facility mission.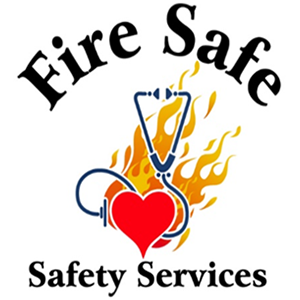 Large facilities and industrial complexes are better served with their own fire brigade. A full time industrial fire brigade ensures the fastest emergency response, protecting both personnel and key investments.
Fire Safe Safety Services (Fire Safe) provides ongoing training for facility emergency personnel under National Fire Protection Association standards (NFPA 600) and OSHA's 29 CFR 1910.156.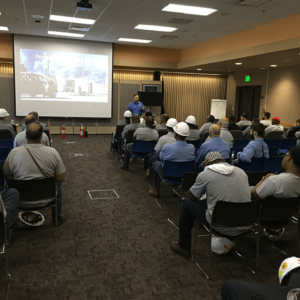 Live, On-Site Training
Fire Safe reviews what can and can't be done with incipient fire response with your team, performs live training for expected scenarios, and answers questions in real time from highly experienced emergency response instructor trainers. Addressed questions are often facility specific. Live training is engaging and memorable for participants. It reinforces subject material and allows for feedback and correction. This exchange of information is invaluable to most teams.
Corporate Responsibility
Companies standing up and maintaining an industrial fire brigade or incipient fire response have specific safety guidelines under NFPA 600 or 29 CFR. The company must provide appropriate training and equipment to accomplish their task safely. Even then, there are restrictions on what a fire brigade can and can't do in terms of response.
Action Plan
Fire Safe conducts comprehensive training to ensure your fire brigade is best prepared to protect your people, their facility, and themselves in the event of an emergency. This includes establishing procedures and establishing guidelines for facility emergency response plan. Fire Safe can guide the planning process, provide a fully established facility emergency plan, or strengthen current emergency plans.
Contact Fire Safe
Fire Safe Safety Services is a provider of instructional safety training and fire equipment services. Fire Safe is an active member of Avetta and Compliance Engine. We answer questions. Please call 434-793-6255 during our regular business hours or connect 24/7 with our Request Service form.