Live HAZWOPER Health and Safety Training
1-year certification period.
Required: Written Evaluation, Skill Evaluation.
Course options:
8 hour HAZWOPER Awareness
Hazard Communication course,
24 hour HAZWOPER training course,
40 hour HAZWOPER training course
8 hour HAZWOPER refresher course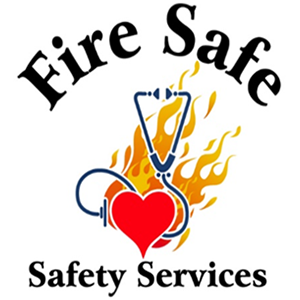 Hazardous Waste Operations and Emergency Response or HAZWOPER is an OSHA required hazardous material safety training to secure HAZWOPER certification for hazardous materials handling, use, and clean-up. Employers must maintain records of HAZWOPER safety training in their employee's personnel file.
8 Hour HAZWOPER Awareness/Hazard Communication – Live
The 8-hour HAZWOPER Awareness course meets the Hazard Communication Standard in OSHA 1910.120. The course ensures chemical safety in the workplace. Course participants learn how to communicate information about the presence of chemicals, the chemicals employed, and their hazards to co-workers.
OSHA's Hazard Communication Standard (HCS) requires the development and dissemination of such information by the chemical manufacturers and importers. They must evaluate the hazards of the chemicals they produce or import and prepare labels and Safety Data Sheets to convey the hazards to their customers. All employers with hazardous chemicals in their workplaces must have labels and safety data sheets for their exposed workers, and train them to handle the chemicals appropriately. This course covers: Hazard Recognition, Hazard Classification, Labeling, and Safety Data Sheets.
24 Hour HAZWOPER – Live
The 24 hour HAZWOPER or HAZWOPER 24 is a certification path designed for employees working in the vicinity of hazardous substances and may occasionally be exposed to such substances. These employees do not work directly with handling or cleaning up hazardous substances. This is an abbreviated HAZWOPER 40 course for supervisors, support personnel, site visitors, and others not directly handling hazardous substances.
40 Hour HAZWOPER – Live
The 40-hour HAZWOPER or HAZWOPER 40 is a certification path designed for employees directly working with hazardous substances. All personnel involved in the cleanup and restoration of contaminated sites must hold the OSHA HAZWOPER 40 certification. The HAZWOPER 40 has three training areas. They are:
Emergency Response – 29 CFR 1910.120 (q)
General Site Cleanup – 29 CFR 1910.120 (e)
Resource Conservation Recovery Act (RCRA) Treatment, Storage & Disposal Facilities (TSDF) – 29 CFR 1910.120 (p)
8 Hour HAZWOPER Refresher – Live
Current certificate holders for HAZWOPER 24 and HAZWOPER 40 are required to take annual refreshers to maintain ongoing certification. Refreshers must be completed on or before their anniversary date of their OSHA 24 or OSHA 40 HAZWOPER course. Expired certifications are not available for the refresher course.
Contact Fire Safe
Fire Safe Safety Services is a provider of instructional safety training and fire equipment services. Fire Safe is an active member of Avetta and Compliance Engine. We answer questions. Please call 434-793-6255 during our regular business hours or connect 24/7 with our Request Service form.