2-year certification period; 40 hour initial course; 16 hour refresher course after two years.
Required: Written Evaluation, Skill Evaluation in five (5) specific areas.
Prerequisites: Current certification in healthcare-level CPR training, or Basic Life Support (BLS). BLS training and certification can also be done concurrently as part of an ASHI Emergency Medical Response class.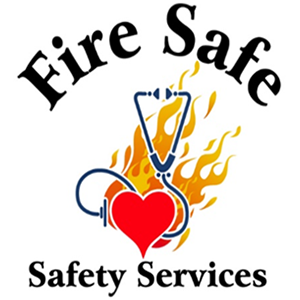 The ASHI Emergency Medical Response (EMR) training course provides a detailed and comprehensive approach for managing out-of-hospital medical emergencies prior to the arrival of Emergency Medical Services (EMS). The course gives non-EMS responders more depth and exposure to standard first aid training topics for more advanced training. It meets and exceeds workplace first aid training requirements by strengthening first aid training without the burden associated with EMS provider certification.
Emergency Medical Response provides comparable training to that of Emergency Medical Responder, the base-level training for EMS providers. It is intended for individuals who are not EMS or healthcare providers but desire certification in Emergency Medical Response. Groups may include, but are not limited to: workplace Emergency Response Team (ERT) members, Community Emergency Response Team (CERT) members; law enforcement officers; correctional officers; event and security personnel; disaster team members; rangers and outdoor guides, and lifeguards.
Based on state law, supplemental Emergency Medical Response content may require, or benefit from the use of, medical oversight. The ASHI Emergency Medical Response program is not intended to prepare individuals for national certification, licensure, or credentialing as an EMS provider. EMS provider licensing and credentialing are legal activities performed by the respective state, not ASHI.
Contact Fire Safe
Fire Safe Safety Services is a provider of instructional safety training and fire equipment services. Fire Safe is an active member of Avetta and Compliance Engine. We answer questions. Please call 434-793-6255 during our regular business hours or connect 24/7 with our Request Service form.