Certify Forklift Drivers Live, Hands-On Training
3-year certification period.
Required: Written Evaluation, Operator Evaluation.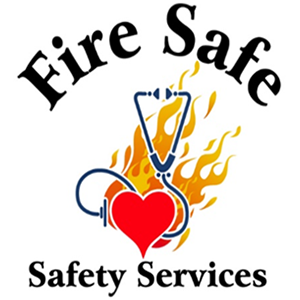 Powered industrial trucks are unique pieces of equipment and require specialized training. Untrained operators of forklifts, material handlers, and other type vehicles injure or kill thousands of coworkers annually. OSHA requires employers to ensure each operator is competent to operate the forklift safely, as demonstrated by the successful completion of the training and evaluation specified in 29 CFR 1910.178.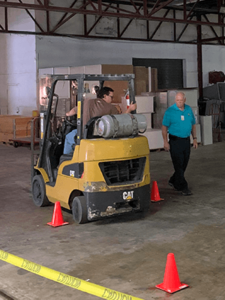 29 CFR 1910.178
OSHA's Powered Industrial Trucks Standard 29 CFR 1910.178 requires operators to receive OSHA forklift training. Fire Safe provides hands-on instructional forklift training. Practical training is performed at either a partner's designated location with their own equipment, or at a Fire Safe forklift training location. Completion of the course provides an operator their OSHA forklift certification and lift truck operator certification.
Fire Safe provides traditional lectures with a multimedia presentation, Q&A, and hands-on forklift training. An evaluation and immediate feedback is provided to participants.
Contact Fire Safe
Fire Safe Safety Services is a provider of instructional safety training and fire equipment services. Fire Safe is an active member of Avetta and Compliance Engine. We answer questions. Please call 434-793-6255 during our regular business hours or connect 24/7 with our Request Service form.