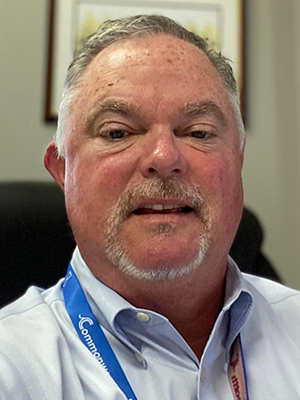 Brian Wilson
Technical Instructor Trainer, Fire Safe
Chief Operations Officer, Commonwealth Home Health, Inc.
Over 40 years experience in emergency response.
ASHI master instructor. Respiratory innovator.
Brian Wilson serves as the Chief Operations Officer for Commonwealth Companies, which includes Commonwealth Home Health, Inc. and Fire Safe Safety Services. Wilson also serves as a Level 8 ASHI Instructor Trainer with over 35 years of safety instruction and 40 years of service. He provides partner access to every course in American Safety & Health Institute (ASHI) course catalogue, including all CPR, AED, and First Aid courses, Bloodborne Pathogens, Advanced Bleeding Control, Basic Life Support (BLS), Advanced Cardiac Life Support (ACLS), oxygen delivery, the administration of epinephrine auto-injectors, and others.
Wilson has been certified as an licensed Respiratory Care Practitioner by the Commonwealth of Virginia Board of Medicine since 1989. He has been certified by the Virginia Office of Emergency Medical Services as an Education Coordinator since 1994 and as an Emergency Medical Technician Intermediate by the Commonwealth of Virginia since 2004.
Wilson was recognized in 2011 with the Thomas Pettry Excellence in Home Care award by the American Association for Respiratory Care. In 2010 the Danville Lifesaving and First Aid Crew (Virginia) as the Instructor of the Year. Western Virginia Emergency Medical Services named Wilson the Outstanding Pre-Hospital Care Instructor for 2008. He also developed the Advanced Airway Program for the City of Danville (Virginia) Emergency Services in 1991.