Employee Training at Your Facility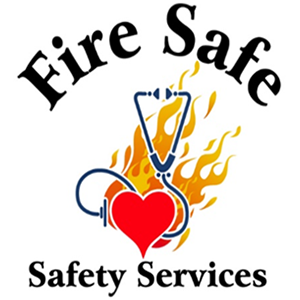 A well run production space puts safety first. Severe injury or death in any workspace is a tragic occurrence for surviving colleagues, managers, and ultimately the bottom line. These outcomes can be avoided with proper training and observance of Occupational Safety and Health Administration (OSHA) regulations. Effective, ongoing OSHA required training should be a business priority.
Live OSHA Safety Training with Professional Instructors
Fire Safe Safety Services (Fire Safe) provides critical OSHA safety training for industrial workspaces that meet or exceed OSHA regulations. Fire Safe provides corporate training events for all employees. As a 3rd party compliance/reporting firm, Fire Safe travels anywhere in the continental U.S. Fire Safe is a member of Avetta and Compliance Engine.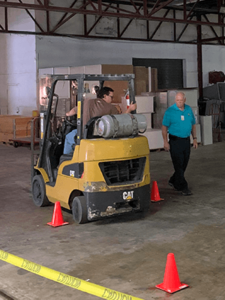 Fire Safe provides in-person safety training solutions that are both flexible and scalable to meet the specific needs of our partners. Our instructors work with individuals or groups, including large, well-organized multi-week training sessions. Our live, instructor lead format promotes employee discussion and reinforces a workspace safety culture. In-person group training encourages better subject matter retention. Some certifications require live demonstrations by participants, which are not possible with other instructional methods. OSHA prefers live safety training.
About 29 CFR Regulations
Under 29 CFR, each employer is responsible for the health and safety of its workers. They are required to provide a safe and healthful workspace. Employers must protect workers from anticipated hazards associated with work. This responsibility includes communicating safety issues effectively or HAZCOM (Hazard Communications). Safety training is an important requirement for worker protection. It protects the employee, employer, and business from harmful outcomes.
All Fire Safe safety training courses are designed to meet or exceed, state, federal, and OSHA guidelines. Multiple training sessions covering different OSHA requirements can be scheduled together. The following are our standard courses:
Top 10 OSHA Violations for FY 2019
Fire Safe provides certified OSHA training for all Top 10 OSHA violations in addition to those violations not listed, such as Slips, Trips, & Falls or Rotating Cutting Devices. These safety training courses have various training durations and are often combined with other safety courses to meet a facilities specific need during a scheduled training session.
Fall Protection – (1926.501); 6,010 incidents.
Hazard Communication (1910.1200); 3,671 incidents.
Scaffolding (1926.451); 2,813 incidents.
Lockout/Tagout (1910.147); 2,606 incidents.
Respiratory Protection (1910.134); 2,450 incidents.
Ladders (1926.1053); 2,345 incidents.
Powered Industrial Trucks (1910.178); 2,093 incidents.
Fall Protection – (1926.503); 1,773 incidents.
Machine Guarding (1910.212); 1,743 incidents.
Eye and Face Protection (1926.102); 1,411 incidents.
Contact Fire Safe
Fire Safe Safety Services is a provider of instructional safety training and fire equipment services. Fire Safe is an active member of Avetta and Compliance Engine. We answer questions. Please call 434-793-6255 during our regular business hours or connect 24/7 with our Request Service form.