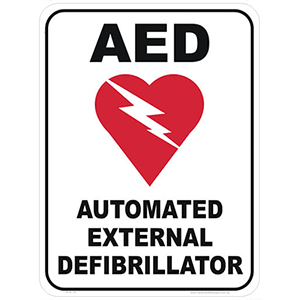 New Operational Requirement for Gyms & Health Clubs
As of July 1, 2020, all gyms and health clubs are now required by Virginia law to have a working Automated External Defibrillator or AED on the premises. The AED should be easily accessible by members and facility personnel. The purpose of the AED is to assist with a cardiac emergency within the facility.
§ 59.1-296.2:2. Automated external defibrillator required. Each health club location shall have a working automated external defibrillator.
This is the first Virginia law requiring the use of an AED system within the Commonwealth. Until the passing of this law, all AED systems were an optional, "good to have" device available for cardiac emergencies.
Fire Safe Safety Services provides and services AED systems. Additionally, AED training classes are available to anyone interested in these systems. AED training is a part of Fire Safe's CPR/AED training course. Call 434-793-6255 to join a class or learn more.